Last updated on September 6th, 2023 at 02:31 pm
We did it! We pulled off the most successful MUFON Symposium of all time. Our banquet was sold out.  Not a free seat available! As usual, extraordinary speakers! New revelations!
We are appreciative of Mr. Peter Robbins who always does an excellent job of emceeing the Symposium.
David Paulides was phenomenal as our keynote speaker to over 460 dedicated attendees at our banquet!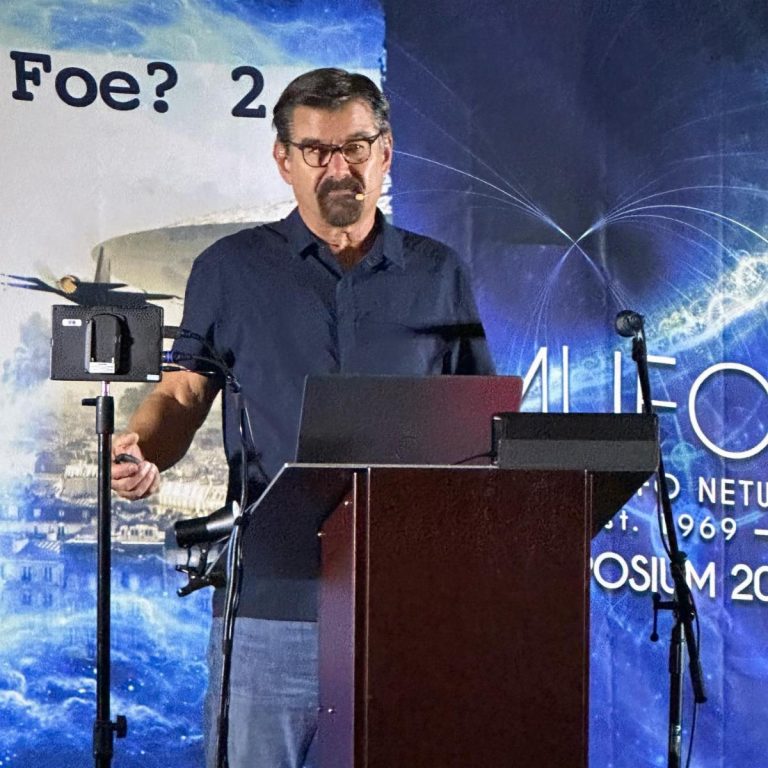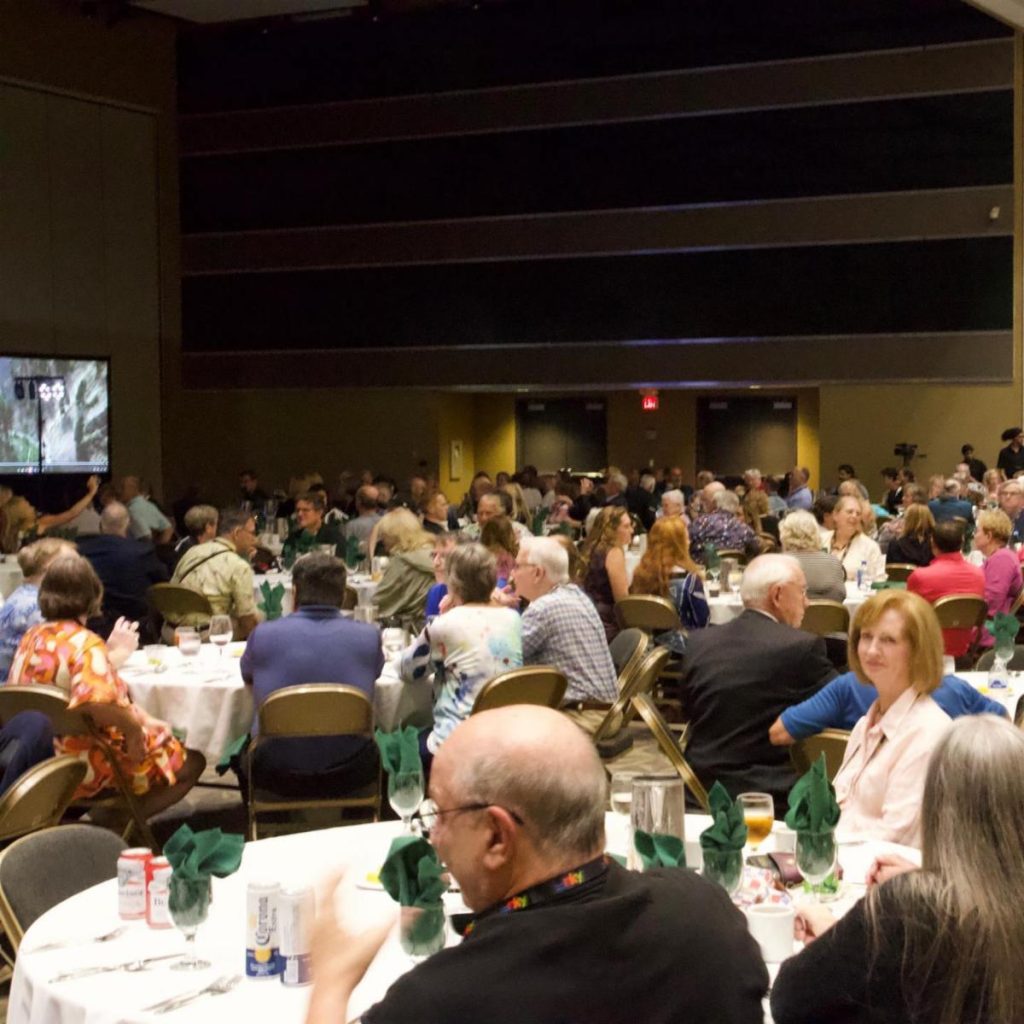 Award recipients at Friday night's banquet included Pennsylvania's Fred Kohler as Field Investigator of the Year, Canada as 2022 International Chapter of the Year, France as the Covid delayed 2021 International Chapter and Missouri as the American Chapter of the Year.
On Saturday, Professor Avi Loeb livestreamed in to tell us important facts would be coming in his investigations within 2 days and he delivered! SEE HERE
Spherical objects from the ocean floor on his expedition proved to be from outside our solar system. Manufactured or natural is the questions that still need to be answered! Thank you, Dr. Loeb!
Grant Cameron took us down rabbit holes! Ray Szymanski, Mark Clelland, Yvonne Smith, and others took us to unimaginable places. 
Saturday night featured Ron James' movie "Accidental Truth – UFO Revelations" and the film's narrator Matthew Modine visited by ZOOM in to the delight of the audience.  
U.S. Congressional Representatives Tim Burchett of Tennessee and Andre Carson of Indiana also dropped by to say hello via satellite feed.
Our own Thiago Ticchetti, MUFON National Director for Brazil, Teri Lynge Kehl, a MUFON Board Director and Barbra Sobhani, a MUFON Journal Editor and Board Director, also spoke!
But so much more goes on behind the scenes! MUFON is a large non-profit organization and much is done behind the scenes.
We have a Board of Director's meeting where policy is hashed out at the corporate level. We have a State Director's meeting where state by state we hash out problems.
On Thursday we have Field Investigator training sessions with qualified Field Investigators.
This year we had James Krug, a Pennsylvania Field Investigator and professional astronomer, giving a lecture on our skies, NY State Director Chris Deperno along with fellow law enforcement professional Marianne Robb presented on Field Forensics and Interviewing Techniques.
Colorado State Section Director Seth Feinstein gave a presentation on how F.I.s should fill out our online reporting system reports.
ERT Director George Medich explained the role of the Experiencer Resource Team at MUFON, and Debbie Ziegelmeyer outlined the role of the MUFON Scuba Diving team and how they retrieve artifacts from under water.
All the while, on Friday, attendees were on a tour of the Wright Paterson Air Force Base Air and Space Museum. What an experience by any measure and all who went on the tour bus had the same report, namely, "WOW!" Remember, Wright Paterson is the mythical location of the Blue Room and Hanger 18 here crash debris and alien bodies may be stored!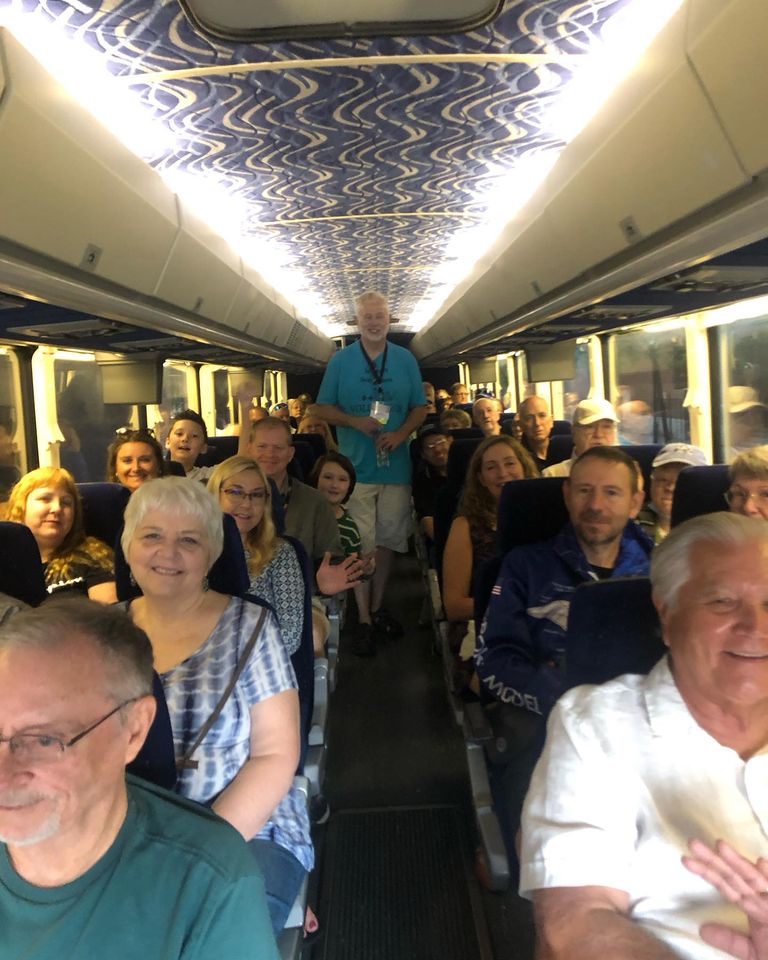 3 lucky winners won Platinum, Gold and Silver passes for the next year Symposium!
The Symposium wrapped up on Sunday afternoon when MUFON's 2022 Cases of Interest were presented.
We will be back Covington/Cincinnati! Your hospitality was amazing and MUFON will not forget:)
But right now, the Mutual UFO Network Symposium Team looks forward to seeing all of you next year at our 54th Symposium in Texas. Mark your calendars for July 12-14!
Speaking of calendars, you could mark next year's MUFON Symposium on our newest offering: The MUFON 2024 Cases of Interest Calendar!  You can get yours in the MUFON Store today!  Click here to order